Why sponsor, exhibit or advertise at TECHSPO events?
TECHSPO is 2-day event that showcase global and regional's most innovative developments. The show brings together Corporates and Brand Executives, Founders & Entrepreneurs, Government & Trade Agencies, Academics & Researchers, Investors and Venture Capitalists and Tech Start-Ups to meet and share new ideas, build partnerships and highlight the trends that shaping the world of tech. This is the marketplace Where Business, Tech & Innovation Collide to explore US, Canada, Europe, UK, Asia Pacific, Middle East and Africa regional opportunities. Enhance your participation by getting your new ideas and initiatives, products and services in front of the crowd and maximizing your brand exposure with the attending audience.
The show will showcase Business Technology (end to end solutions), AdTech, MarTech, Big Data, Cloud, Digital Transformation, SAAS, Internet of Things (IoT), Artificial Intelligence (AI), Machine Learning, Virtual Reality (VR), FinTech, SmartTech, Startups and Big Tech, Business Intelligence and SaaS technologies – to help the attendees unlock the power emerging technologies and discover opportunities of smarter ways to stay in competition and improve internal and external business processes.
Take advantage of the various available sponsorship packages that can provide a significant increase in brand awareness and recognition exponentially. Speak to us about your ideas and we will help build a customized package for a unique branding opportunities in line with your business objectives.
TECHSPO shows in summary:
80%

local attendees

35,000+

industryprofessionals globally

40

regional events

+ 7

virtual events

200

masterclasses


+ 300

insightful keynotes

+ 100

panels
What Can Your Business Achieve At TECHSPO?
Optimum Brand Positioning
Achieve significant brand awareness and recognition among top industry professionals and major players across US regions, Canada, Europe, Africa, Middle East, Asia Pacific, India, Latin America, Caribbean, Australia & New Zealand.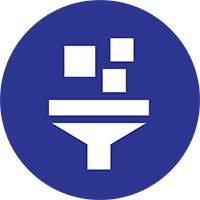 Lead Generation
Reach out to relevant buyers and motivated prospects sourcing for solutions and services to answer the biggest challenges within their organization.
Qualified Industry Prospects
Network with key industry professionals and decision makers congregating at the event, where the agenda ensures the delegates will get the best presentation and high quality relevant content.
Unlimited Networking Opportunities
Take advantage of the information sharing andnetworking events which provide great opportunitiesfor building new business and establishing stronger bonds with both existing and new clients and partners.
Heightened Product Showcase
Gain maximum exposure and awareness for new product launches, where interest and attention extends beyond the local landscape and expands across regional markets around the world.
Valuable Media Coverage
Benefit from the publicity and promotions by media channels: and coverage spanning a wide range of platforms that focuses on marketing, technology and business news.
Sponsorship Inquiries
For any sponsorship, exhibiting or advertising inquiries at upcoming TECHSPO Events please complete this form below and one of our Sponsorship & Exhibition Team members will be in touch to assist with your inquiry.